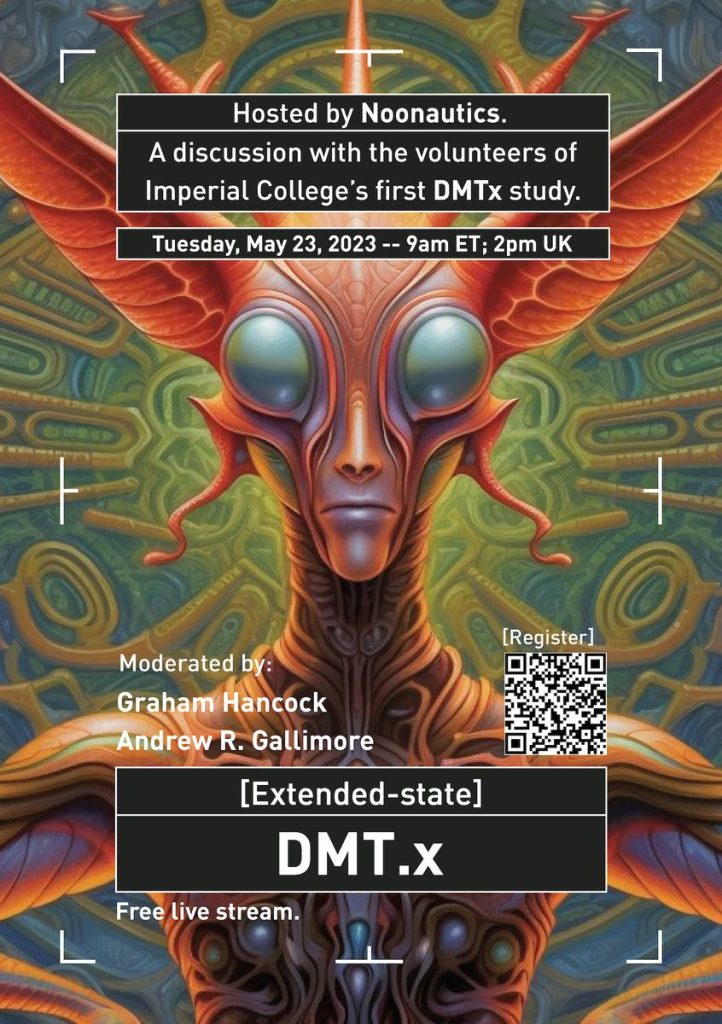 In an event reminiscent of NASA's ventures into space, Noonautics embarked on a pioneering mission into the depths of human consciousness, navigating the alien landscape of the DMT experience. Esteemed writer and researcher Graham Hancock presided over a panel in collaboration with renowned DMT experts Dr. Rick Strassman & Dr. Andrew Gallimore. Together, their scholarly perspectives provided the guiding wisdom fueling this journey of discovery.
The panel featured explorers from Imperial College London's groundbreaking Extended DMT research: Carl Hayden Smith, Jack Allocca, Alexander Beiner, and Anton Bilton. These brave souls illuminated the audience with personal narratives of their traverses through the extended DMT state. The focus of the discourse centered on profound encounters with DMT entities, drawing parallels to the Search for Extraterrestrial Intelligence (SETI).
This psychedelic odyssey, hosted on YouTube, promised revelations and insights akin to the awe and wonder accompanying encounters with extraterrestrial phenomena. Just as SETI deciphers signals from distant stars, our panelists unraveled and interpreted their experiences in the DMT realms, potentially reshaping our understanding of reality.
A Q&A session followed, featuring esteemed experts in the field—a constellation of great minds. In the spirit of democratic exploration, audience questions, selected from the live chat based on upvotes, facilitated a shared understanding and collective inquiry.
This historic journey into the infinite depths of the human mind stood as one of the most thrilling and transformative experiments to emerge from the psychedelic field in decades. We continue to invite curious minds to join us in this intrepid excursion to the frontier of consciousness exploration.